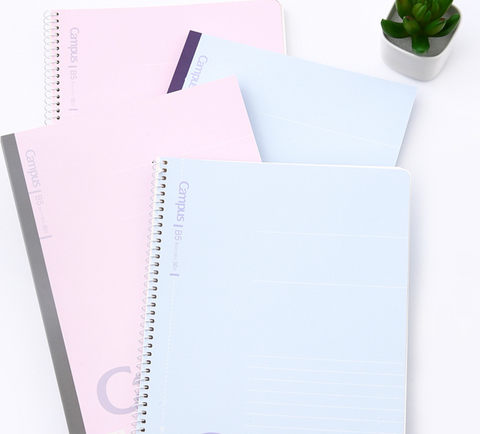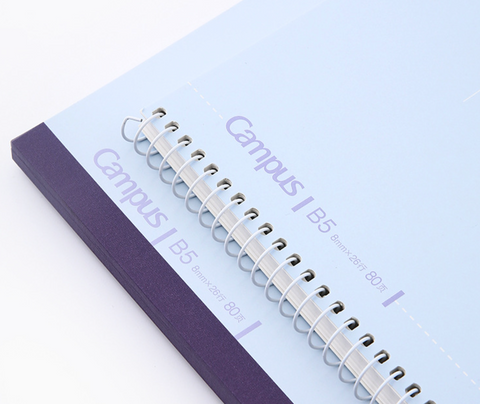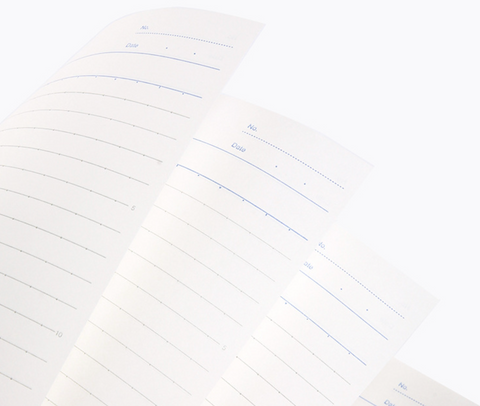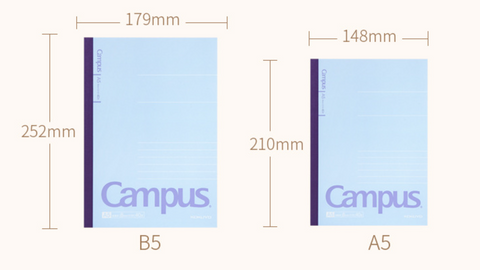 Midori Gifts
CAMPUS Blue B5 Lined Notebook 60pg
Calling all students: we've got something special for you! Introducing the CAMPUS Blue B5 Lined Notebook: the ultimate companion for staying ahead of your studies. Whether you need to jot down ideas, scribble notes in class, or create mental maps for upcoming exams, this notebook is there to have your back.

Let's go inside and take a look. Notebooks of any size are known for being small and compact – but this one takes that to a whole new level thanks to its B5 measurements. With 60 pages ready and waiting, you can plan out projects and tasks with ease; trust us, it's easy to fill these pages up fast! On top of that, the paper is lined so all your brainstorming will stay nice and orderly – no overflowing margins here!

But looks aren't everything. What sets this notebook apart is its quality: each page can handle whatever medium you throw at it without ending up smudged or distorted - perfect for drawing diagrams during math class or sketching illustrations when the mood strikes. And don't forget about durability; this notebook won't let you down so no botched book bindings here either!

So unleash your inner genius and get writing; get the CAMPUS Blue B5 Lined Notebook today and start turning those grade dreams into realities!