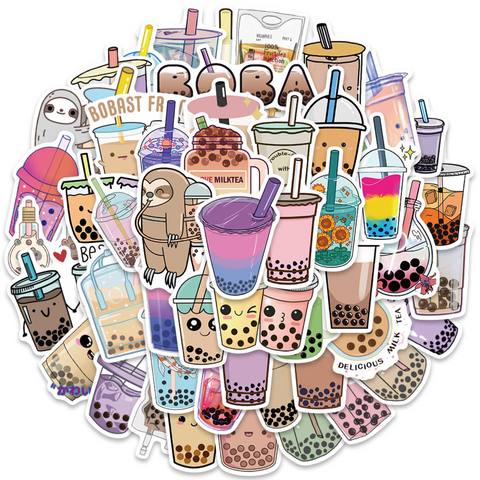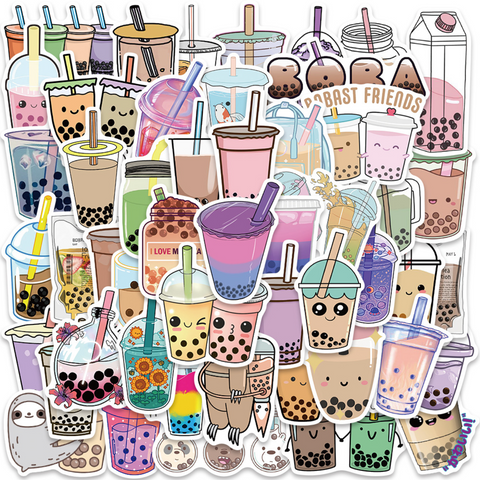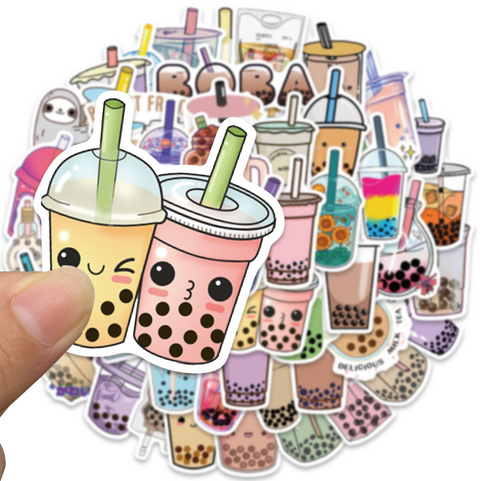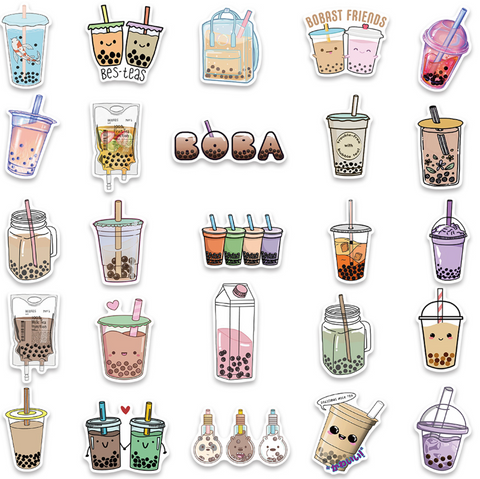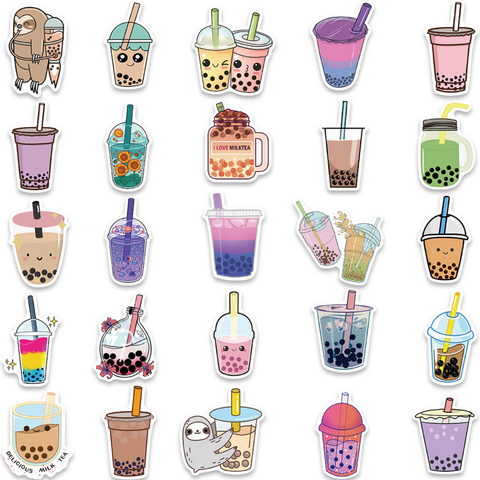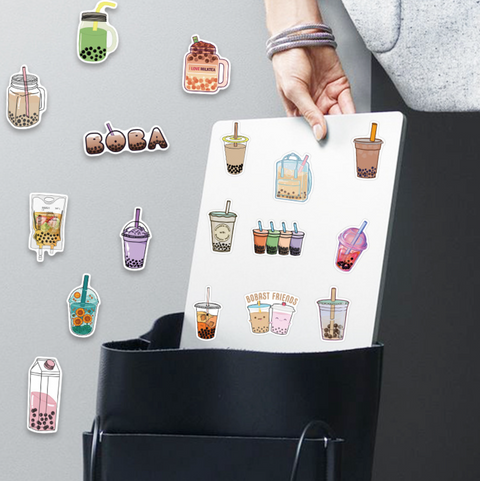 Midori Gifts
Bubble Tea Vinyl Stickers 50pc
The Bubble Tea Vinyl Stickers feature a wide variety of kawaii designs that any true fan of bubble tea can appreciate. Whether you prefer classic tapioca pearls or something unique like sago jelly or mango ice cream tea drinks, these colorful stickers will brighten up any space and add timeless charm to all your personal items.
Product Highlights:
⚫️Waterproof: Take your favorite bubble tea designs with you wherever you go! These vinyl stickers are waterproof and stay firmly in place, even when they get wet. Perfect for laptops, water bottles, and other surfaces that get exposed to rain or moisture.

⚫️Vinyl material: Crafted with a durable back adhesive and made from quality vinyl material. Glide on smooth and will keep their shape without fading or peeling off. Now have more design options the next time you decorate your belongings!

⚫️Vibrant colors: Our eye-catching kawaii designs have vibrant colors that all bubble tea fans will love! Our bright hues will instantly add style to any space or object, making them stand out from the rest.

⚫️Easy Application: These Bubble Tea Vinyl Stickers are easy to remove from their backing and can easily be repositioned whenever you need to make a change. Have more fun exploring different combinations of sweet designs until you find the perfect look for your items.

⚫️Great gift idea: Everyone loves cute stickers! Surprise your friends with these adorable Bubble Tea Vinyl Stickers for any special occasion such as birthdays, holidays, housewarmings, or just because!