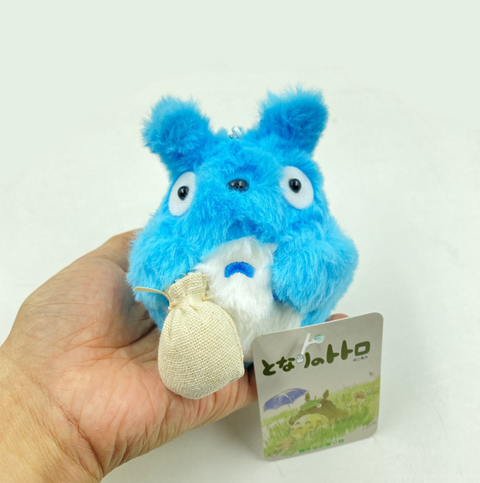 Midori Gifts
Blue Totoro Plush
Introducing the cuddliest companion you'll ever need: the Blue Totoro Plush! This delightful stuffed creature is fit to provide hugs and entertainment wherever you go. Whether you're lounging at home or heading out on an adventure, your trusty Blue Totoro Plush will be right by your side.

Measuring at 12cm, this adorable friend features a special string pull system which causes it to vibrate. It's the perfect way to stay entertained and amused during those long journeys or just have a bit of fun with friends and family after a hard day of work!

But that's not all – this comforting companion is also dressed up in its signature blue color from the beloved My Neighbour Totoro collection, so you're sure to recognize it from your favorite anime in no time. That makes this plush even more memorable and special! Moreover, with its superior quality fabric and craftsmanship, it is sure to last for years, becoming a part of your life like no other toy can.

So why wait any longer? Get your very own Blue Totoro Plush now for hugs, vibes, and good times ahead!