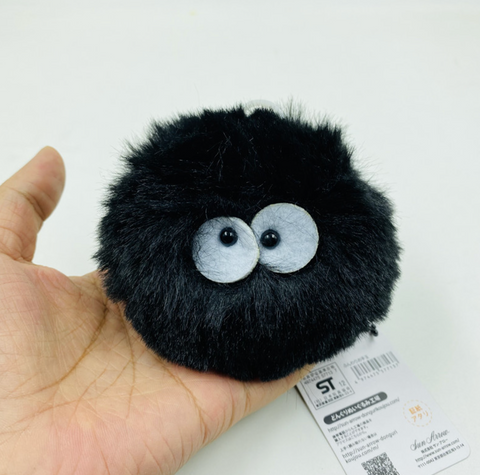 Midori Gifts
Black Soot Ball Plush
Ready to cuddle up with a new friend? Introducing the Black Soot Ball Plush! This adorable 10cm plush is inspired straight from the anime Spirited Away. Perfect for any Spirited Away fan, this cute and cuddly ball of soot is sure to bring a warmth to your heart!
The plush has a string that you can pull that can vibrate the plush. 

Cozy and soft, this plush pal is ideal for snuggling when it's time for sleep. Whether you place it on or near your pillow or take it along on an adventure – this plush will be there through thick and thin. And did we mention how cute he looks? With his irresistible big eyes and round cheeks – he'll make a great addition to any otaku collection too!

Bring home the magical world of Spirited Away with your very own Black Soot Ball Plush today – find him waiting for you at your local store now!