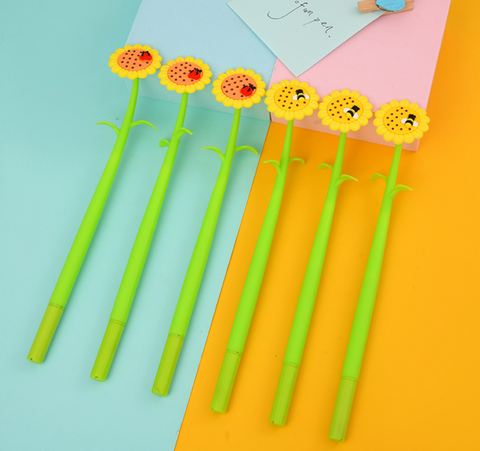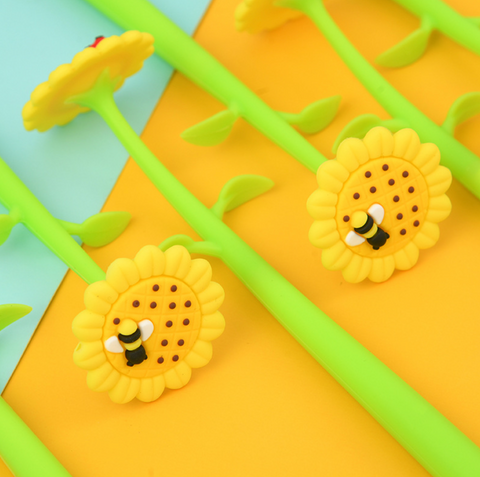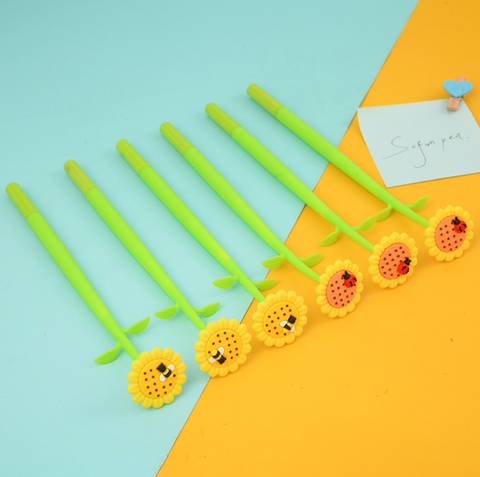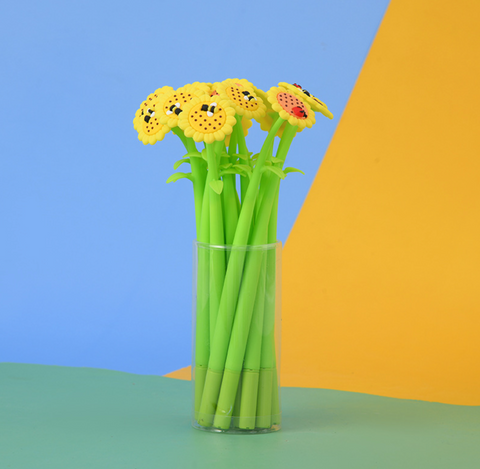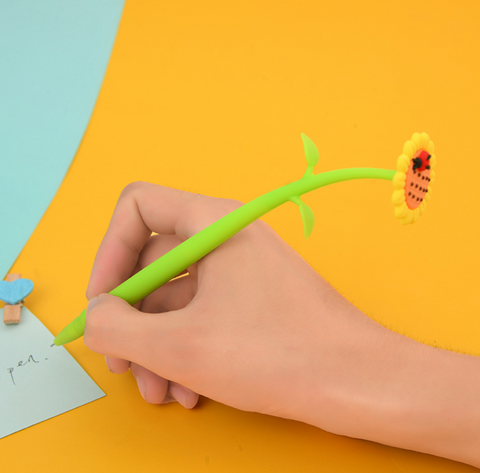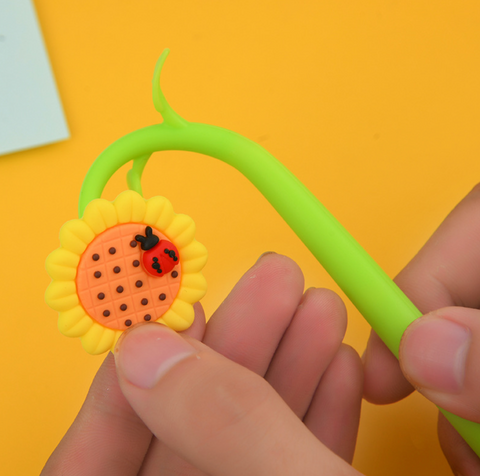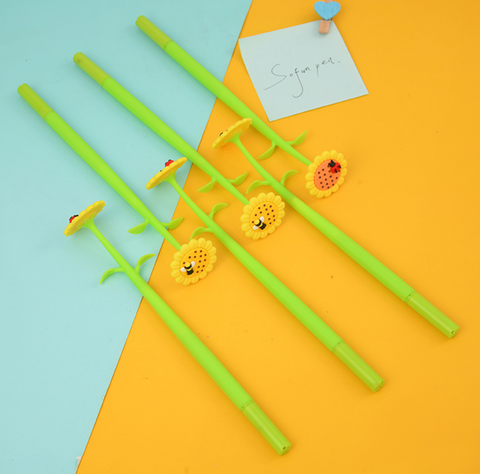 Midori Gifts
Bee Sunflower Gel Ink Pen 0.5mm
Please Choose Your Preference!
Welcome to the perfect writing companion! The Bee Sunflower Gel Ink Pen 0.5mm is exactly what you need to make a statement in any notebook or piece of paper you write on. Not only does this pen have the smoothest writing experience, its construction speaks for itself. With an adorable silicon sunflower and a cute little bee or ladybug, charm your way through all of your writing needs!

This pen is meant for those who love a combination of practicality and fun. The special exterior made with soft silicon gives you a comfortable feel to write with so that no matter how often or long-term you use it, your hands won't feel tired at all. Choose between Ladybug or bee and color your notes with 0.5 mm in black ink making sure that everything you write looks perfect and neat!

Are you a student looking for the right tools to express yourself? Look no further because this Bee Sunflower Gel Ink Pen 0.5mm can be totally yours!
We may not be able to guarantee your preference but we will do our best!