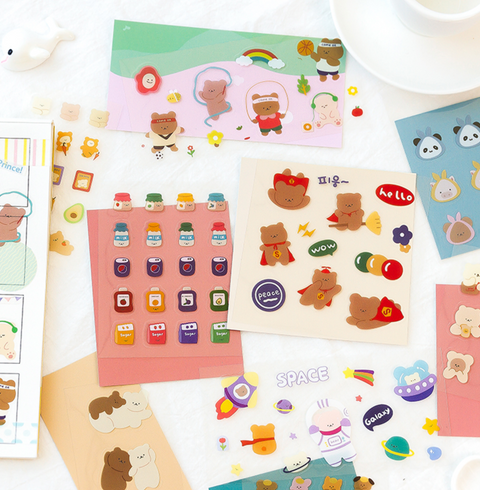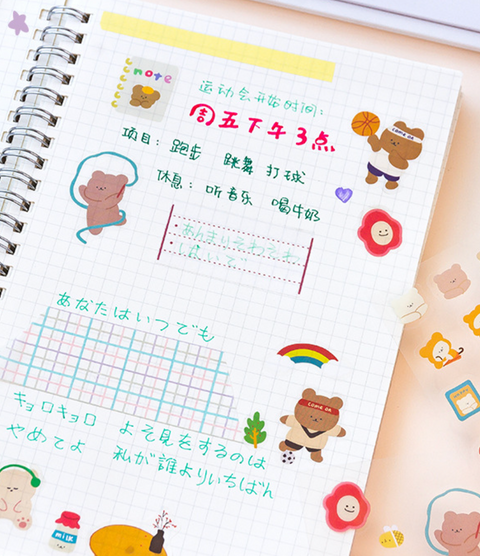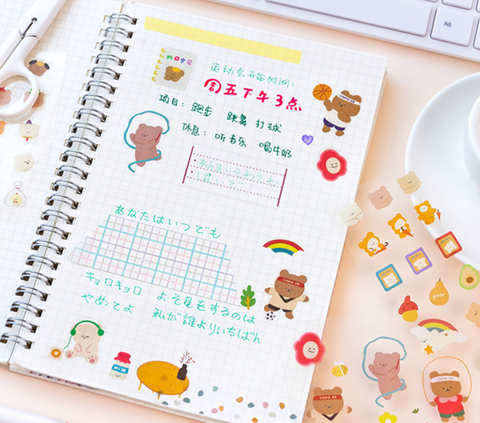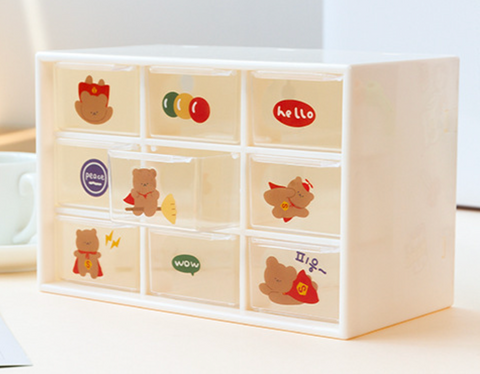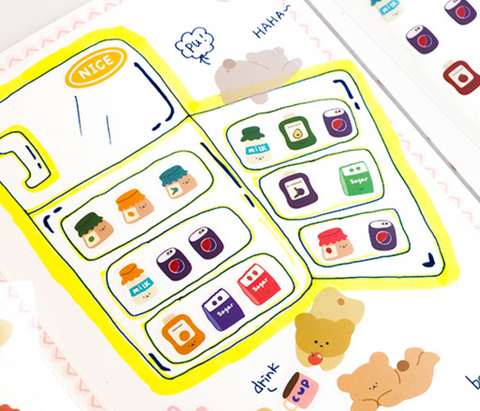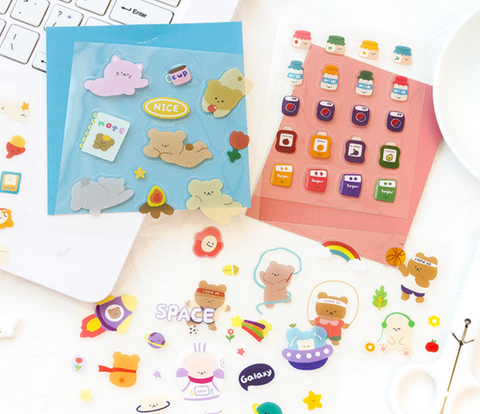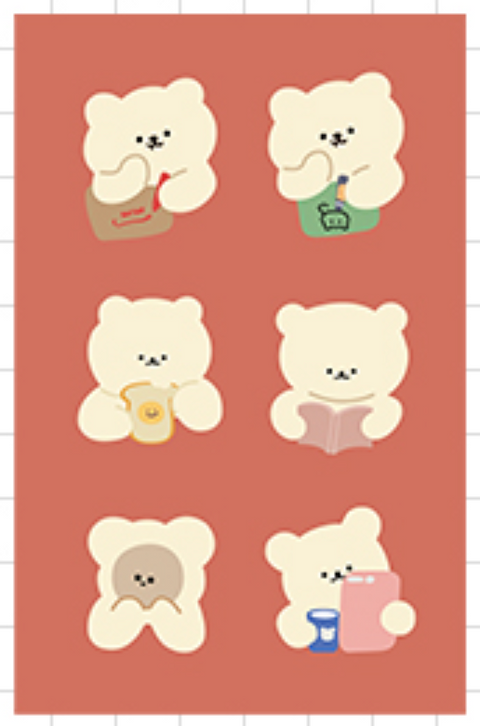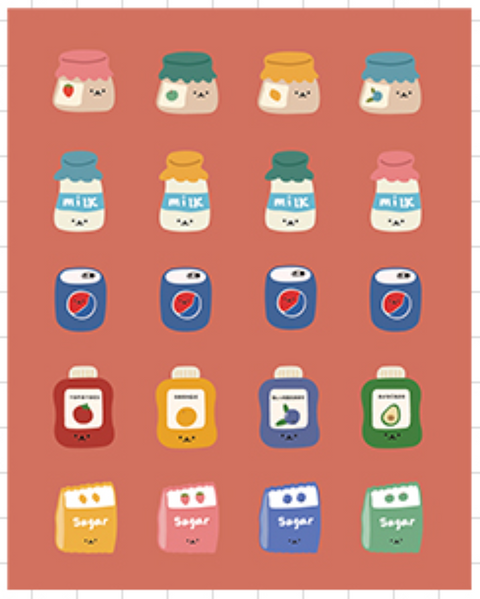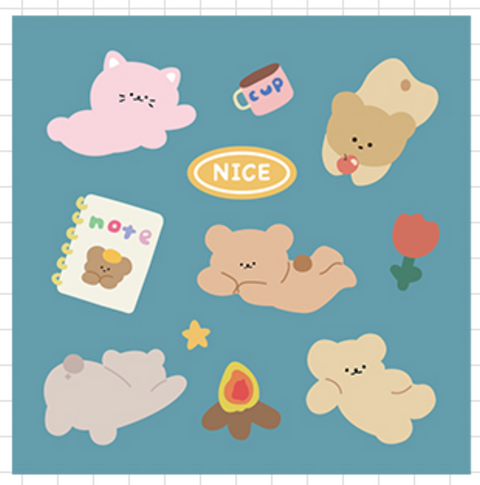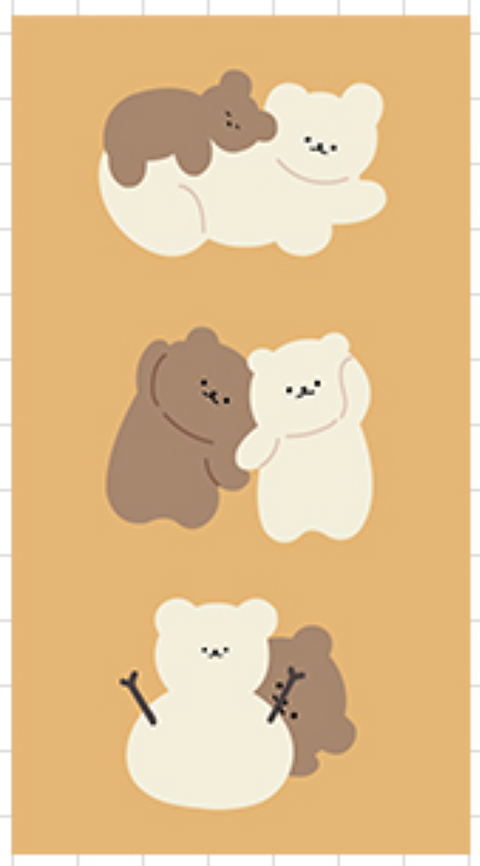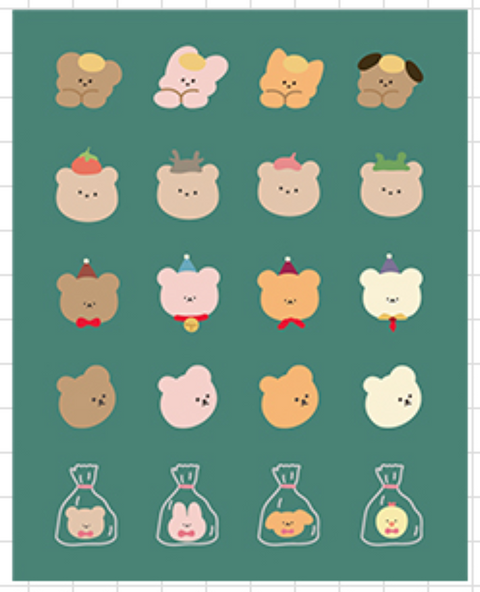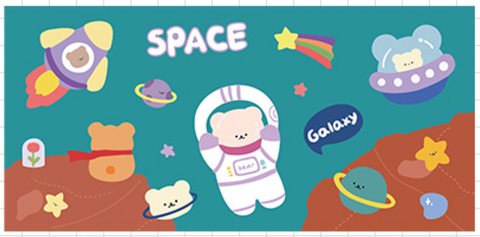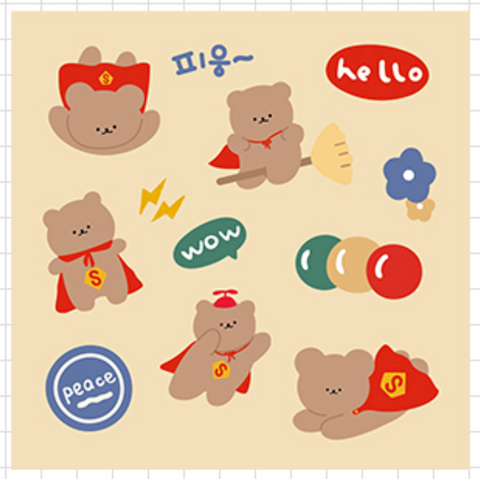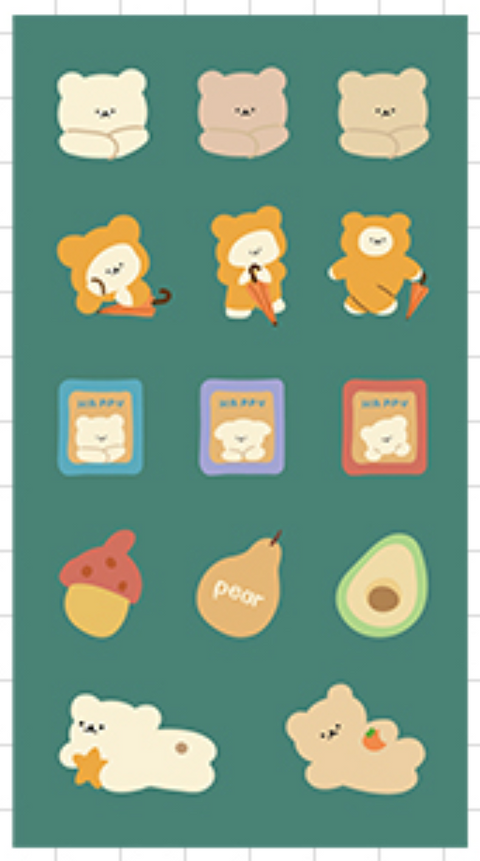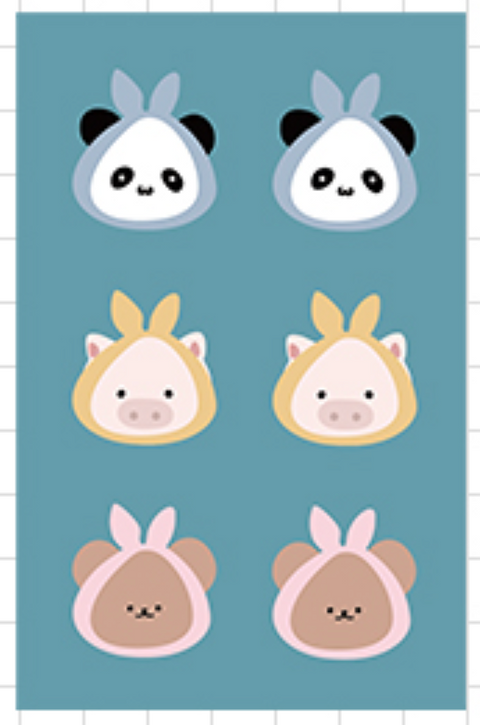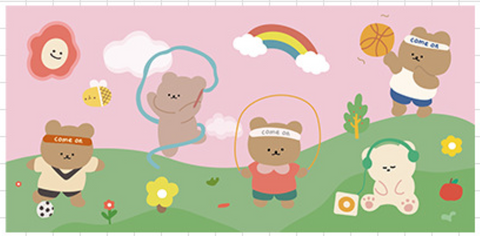 Midori Gifts
Bear! PVC Stickers
Introducing the delightful Bear! PVC Stickers – an extra special and perfectly adorable way to add a personalized touch to any surface! Whether it's your laptop, your notebooks, or even your walls, these delightful PVC stickers will surely make your day brighter.

Choose from over 9 different designs of cute bear themed stickers! From chubby teddy bears with hearts to wild polar bears in adventure-filled poses, there's something for everyone in this cool collection. These carefully crafted stickers are made with durable material ensuring you get many years of adorableness. Each sticker set varies in sizes but roughly measure between 5.5 to 10 cm in length and width so you don't need to worry about sticking a colossal sized teddy on your laptop cover!

Plus, each vinyl art set comes with a single sheet of colorful background giving you the perfect backdrop to place your favorite teddy right where you want it. So if you're looking for the ultimate way to personalize your belongings and bring in some much needed fun and frolic, Bear! PVC Stickers are just what you need. Choose one now and let the cuteness takeover!