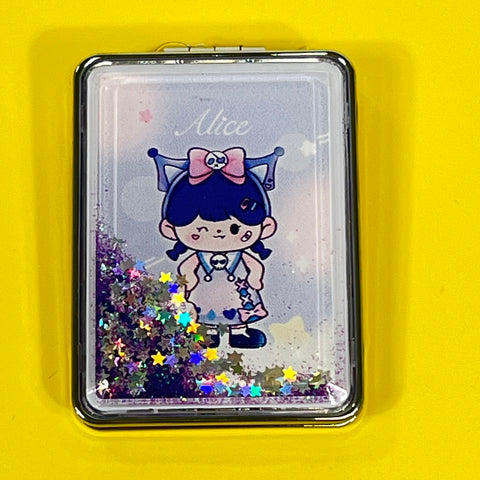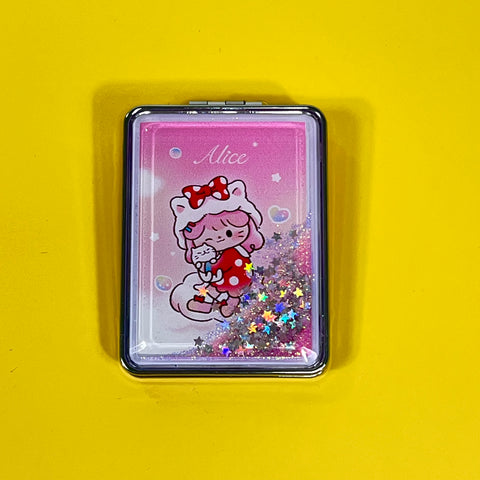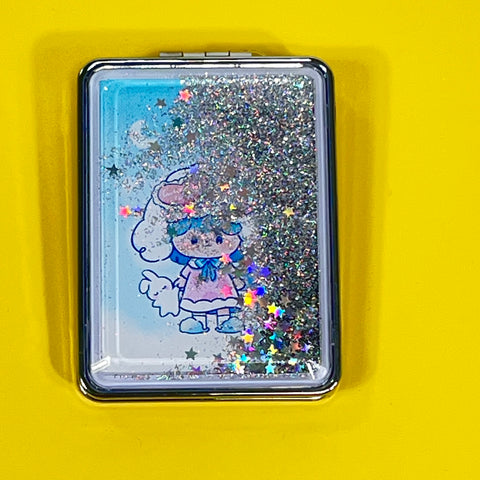 TreeIn
Alice in Wonderland Quicksand Compact Mirror
Please choose your preference!
Introducing the Alice in Wonderland Quicksand Compact Mirror, a must have accessory for any style-minded student on the go! This fun and funky compact measures 5 by 7 cm, and is adorned with a delicate top glitter surface that shimmers and sparkles with every twist of your wrist. 

The Alice in Wonderland Quicksand Compact Mirror is truly unique – each piece includes an image of the beloved Alice on her adventures beneath a hardy plastic lens that protects your precious mirror from accidental drops. Great for freshening up before class, this sweet compact makes turning heads a breeze. Plus, it's just so much fun to pull it out of your bag and take a peek! So why not take this enchanting gateway into Wonderland wherever you go? With its petite size and affordable price tag, there's no reason not to give yourself an exciting mini-adventure every time you pull out your mirror.