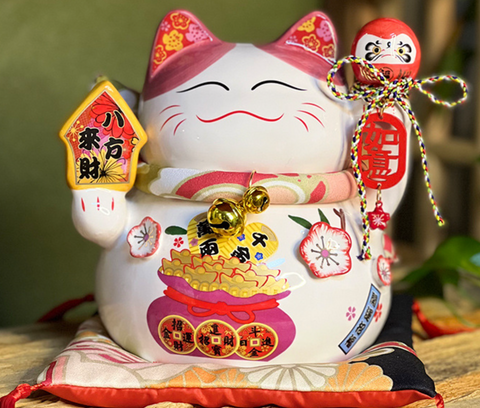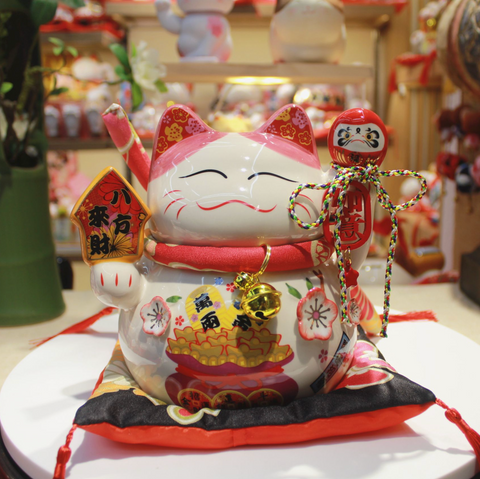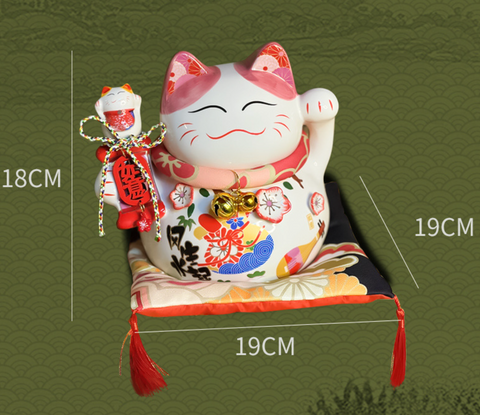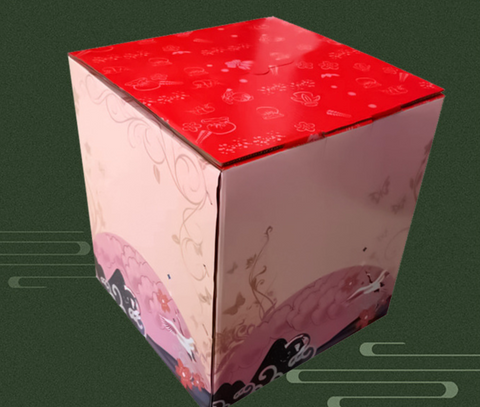 Midori Gifts
7" Cherry Blossom Ceramic Lucky Cat - Fortune
Welcome this 7-inch Cherry Blossom Ceramic Lucky Cat - Fortune into your home and bring a cute, sweet touch of good luck with it. Looking like an adorable little fortune kitty straight out of a fairytale, this hand painted ceramic charming will bring its own special sprinkle of magic and luck to any room you put it in!

Funnily enough, this tiny miracle worker also loves to share the love! With a beautiful pink color adoring it from head to toe, alongside gorgeous glossy finish embellishments, it radiates well wishes for 'Fortune' both for yourself and your loved ones. Even better, this fabulous feline has its own beautiful satin strings adorned with two gold bells!

Add the Cherry Blossom Ceramic Lucky Cat - Fortune to your home and make sure that you will never miss out on an extra bit of good luck again!