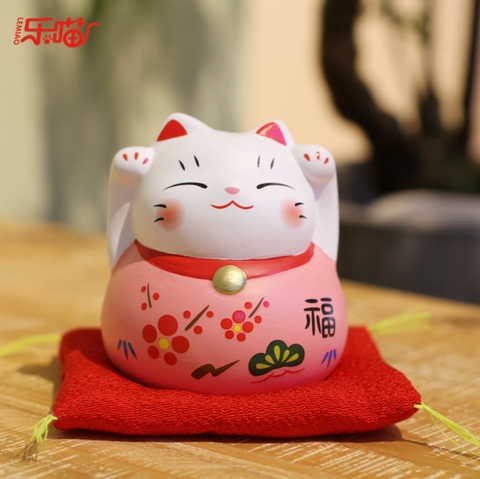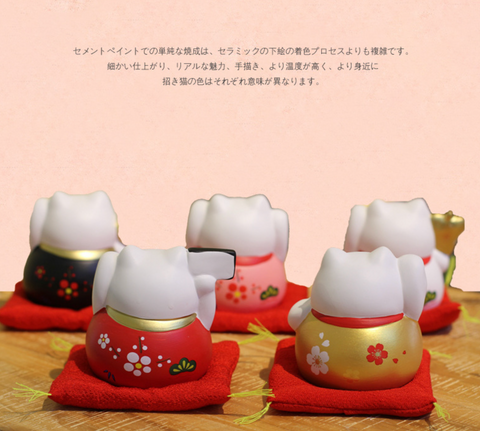 Midori Gifts
7.5CM Lucky Cat Ceramic Pink
Introducing the 7.5CM Lucky Cat Ceramic Pink that is sure to bring you loads of love and joy! This stunningly hand painted lucky cat measures 7.5cm tall, comes with a red cushion to rest on, and is finished in a beautiful matte texture.

This little loveable kitty has an adorable yellow bow tie resting around its neck and two mischievous eyes gazing at you with curiosity. Its symmetrical patterning in white and magenta make it look incredibly attractive and aesthetically pleasing. And best of all, the smiles it will bring you are absolutely priceless!

Whether you choose to display this Lucky Cat in your bedroom or give it as a gift to a friend or loved one, there's no doubt that it will make any room or occasion look brighter. So, if you're looking for something unbelievably charming, whimsical, and utterly cute all at once – then our 7.5CM Lucky Cat Ceramic Pink is exactly what you need! Get yours now and enjoy that sweet purr of delight!