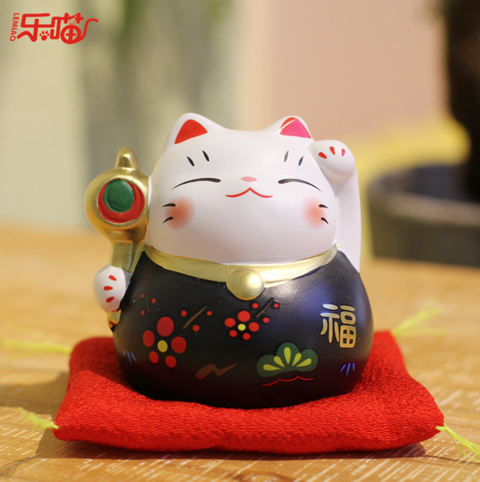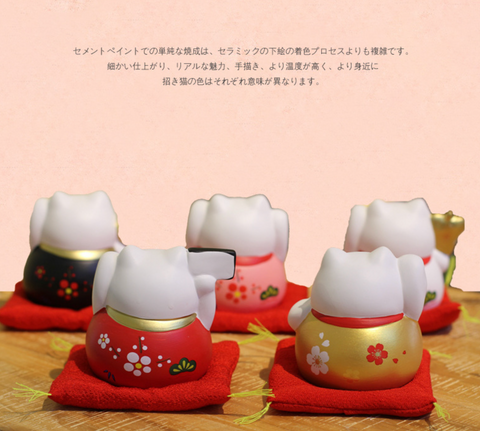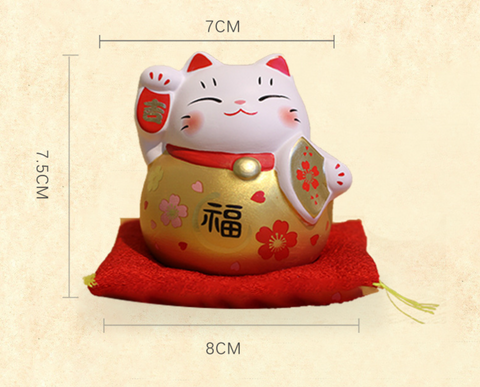 Midori Gifts
7.5CM Lucky Cat Ceramic Black
Introducing the 7.5CM Lucky Cat Ceramic Black! This undeniably cute ceramic decoration is an adorable addition to any home or office. Even better - its special design is said to ward off bad luck and keep evil at bay! Hand painted with a matte finish, this little kitty wears an expression of pure innocence and comes with a pretty red cushion for it perch on. Get one for yourself now and start boosting your home's energy today!

This lucky cat will fill you with good vibes every time you look at it - perfect for banishing a case of the blues or cheering up your spirits. It's also perfect for lovers of all things kawaii who need an extra bit of charm in their life. And why not get a few for your friends and family too? Let them join you in unparalleled luck, fortune, and protection from harm - all thanks to this lovely lucky cat!

Blessed with exquisitely detailed hand painting, our 7.5CM Lucky Cat Ceramic Black is guaranteed to evoke laughs and warm smiles wherever it goes. It could become a lifelong companion that brings peace, harmony, and good luck to those around it too - so why hesitate? The mystical powers of the lucky cat are evident in its gentle features - grab one now before they're gone forever!