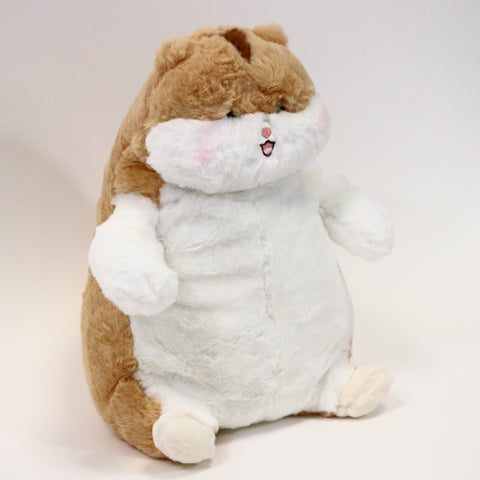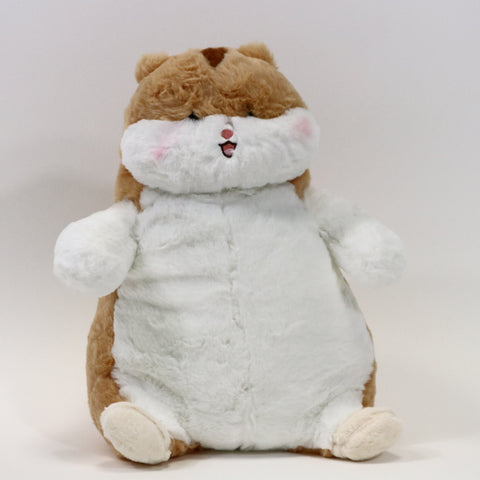 Midori Gifts
35CM Lazy Hamster Pillow Plush
Introducing the 35CM Lazy Hamster Pillow Plush -- your perfect cuddle companion for any time of the day! This cutie is the perfect combination of snuggly soft fur and droopy body that creates an irresistibly huggable plush. Who wouldn't want to take a nap with such an adorable creature?

It's certainly larger than your average pet hamster, so you'll have plenty of surface area to offer up some long-overdue snuggles. The fur is low-shedding and super-soft, making it just right for snuggling against your face whenever you need a pick-me-up. No matter where you are or what mood you're in, this affectionate furball is here to center you in warmth and relaxation.

Like many of us these days, this pet hamster pillow looks super cute yet deceptively lazy. But don't let its sleepy eyes fool ya! If there's one thing this animal knows, it's cuddling -- yes, even more than other types of plushies!

Bring this 35CM Lazy Hamster Pillow Plush into your home and find yourself in an infinite loop of cuddles and comfort.